DIGNIFIED DYING IS A HUMAN RIGHT
A Living Will is Merely a Request to Ease Suffering
Dr. Mala Kapur Shankardass★
As the population is ageing, increased longevity is bringing in more worries than just crow's feet. Under the shadow of rising life expectancy lurks noncommunicable and degenerative diseases as well as chronic conditions. Coping with the trials of ageing is an uphill task. And so is the challenge of facing unavoidable suffering.
In particular, there is a concern about older people who would have died naturally, but are now being kept alive longer presumably in unhappy and uncomfortable situations. They are being kept on machines with no hope of recovery and incurring huge medical costs, which are a big constraint on many. They are lingering in a physically disabled, mentally compromised have the choice of when to die or not. In this paper I use the terms assisted suicide and assisted dying interchangeably, though technically there is a difference between them. Assisted suicide is any act that intentionally helps other persons kill themselves, for example, by providing them with the means to do so, most commonly by prescribing a lethal medication. Assisted dying is usually used in the US and the UK to mean assisted suicide for the terminally ill only, as exemplified in the Assisted Dying Bills debated in the UK around 2015.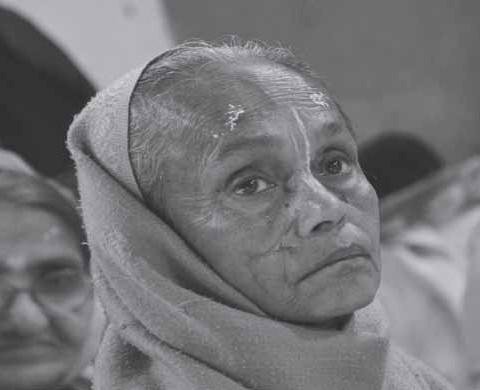 Passive Euthanasia Around the Globe
In recent times more and more countries are legalising assisted dying or suicide/passive euthanasia and authorising physicians to provide the knowledge and/or means for suffering patients to end their life. The Netherlands, Belgium, Luxembourg, Switzerland and Canada, as well as the American states of Oregon, Washington, Montana, California, Vermont, Colorado and the District of Columbia along with the state of Victoria in Australia are some of the countries and states where PAS/ passive euthanasia/assisted dying is now legal, but of course with certain safeguards and guidelines. With PAS, the physician prescribes or supplies the lethal drug to the patient, at his/her request, but the patient takes the action that will induce his/her own death (Emanuel et al. 2016; Marcoux 2011; Radbruch et al. 2016).
PAS and related methods are increasingly being seen as a rational, logical and justified choice. on their children and society, all of which they want to avoid as it is a psychological, financial and social strain on the individuals themselves, as well as on their families and the society.
The current cohorts of older people and adults want solutions different from earlier times. They also view end-of-life-care as including practices that involve the hastening of death by providing euthanasia (EU) or physician-assisted suicide (PAS) or through assisted dying (Rietjens et al., 2012). Older people and their carers want to "Assisted suicide is any act that intentionally helps other persons kill themselves, for example, by providing them with the means to do so, most commonly by prescribing a lethal medication. " many countries. Increasingly, the answer is yes, although there are debates and arguments both for and against it. Regardless, there are growing voices for the need to have prudent planning for the future of critically ailing older people and for appropriately addressing the issue of the right to die with dignity.
In more and more ageing societies, both in the developed and developing world, the issues of death and dying with dignity are becoming pertinent. For a growing number of adult children caring for older parents, the fear of prolonged and futile medical treatment to terminally ill patients whose suffering is unbearable and impossible to treat near the end of life is becoming widespread. Many are visualising their own later lives as chronically diseased with no hope for dignity and continued suffering in their final years. Some are also fearful of being a burden " In Switzerland, records of 1,301 suicides, assisted by right-to-die organisations between 2003 and 2008, showed that rates increased exponentially with age."
Furthermore, in the case of older adults, some proponents argue that PAS is not limited to terminally ill patients, but can also be seen as a choice in mentally competent elderly people (ill or not) who believe their life is now complete and who die by suicide (McCue and Balasubramaniam 2017). In the American states of Oregon and Washington, reported cases of PAS represent respectively 0.39 percent and 0.32 percent of all deaths, with patients over 65 years comprising 70 percent of all cases (Emanuel et al. 2016). "In Switzerland, records of 1,301 suicides, assisted by right-to-die organisations between 2003 and 2008, showed that rates increased exponentially with age." From 0.3 per 100,000 person-years in the age group 25–34, it went up to 38.9 among those aged 85 to 94 years (Steck et al. 2014).
India's Case: Right to Reject Medical Treatment
In India, on March 9, 2018, the Supreme Court passed a landmark judgment outlining detailed guidelines for facilitating passive euthanasia. The Apex Court said that family members and relatives of terminally ill patients seeking passive euthanasia could go to Court to have it sanctioned. A team of doctors would then be appointed by the Court to decide if it is needed.
Along with passive euthanasia is the concept of Living Will. In its judgment the Supreme Court recognised that a terminally-ill patient or a person in persistent vegetative state can execute "Advance Medical Directives (AMD)" or "Living Will" to refuse medical treatment, noting that the right to live with dignity also includes "smoothening" the process of dying. In simple words, medical treatment can be withdrawn to hasten a person's death, if strict guidelines are followed. This would apply to patients suffering from terminal illness and who are in a vegetative state. However, it may be more effective for Living Wills to be compiled in the early stages of a disease or disability, as this will allow doctors to give realistic guidance about possible future situations.
Given the low literacy rates among older people in India currently, drafting a Living Will may not be popular. However, with legal literacy campaigns by NGOs and those working in the interests of older people, including government agencies, this hurdle can be overcome. In addition, persistent media promotion of this issue can reinforce efforts to make older people realise their rights. As some surveys done on older people in developed countries in recent past have revealed, elderly inpatients were confused by the term Living Will. However, most welcomed the chance to discuss issues about facing the end of life and many wanted to limit their healthcare if they were terminally ill or suffering intolerably. The Indian judiciary held that the right to die with dignity was a fundamental right and that an advance directive by a person in the form of a Living Will could be approved by the courts. A Living Will is a formal, legal document. It sets out a patient's wishes regarding healthcare and how he/she wants to be treated in cases of serious illness when he/she is unable to make or communicate medical choices. It gives the person the power to choose how he/she would like to be cared for in the days leading to his/her death. Through this will, a patient can give explicit instructions in advance about the medical treatment to be administered when he or she is terminally ill or no longer able to express informed consent. The person has to be alive to use Living Will but unable to make decisions about his/her care. It is not enough for an older person to just have a Living Will. The Court has also mandated the hospital to discuss decisions with the designated representative, or proxy, making it important for the concerned person to choose wisely when designating a proxy. Having a Living Will removes some of the burden from the family caring for the afflicted person when the members know that they are following the patient's wishes. Doctors may also be spared of any accusation of foul play or negligence in cases where patients had penned down a Living Will (Shankardass, 2107). Thus, Living Wills are also called active declarations and may be helpful to relatives of older people and to medical professionals in the case of seriously ill and incapacitated patients of advanced age.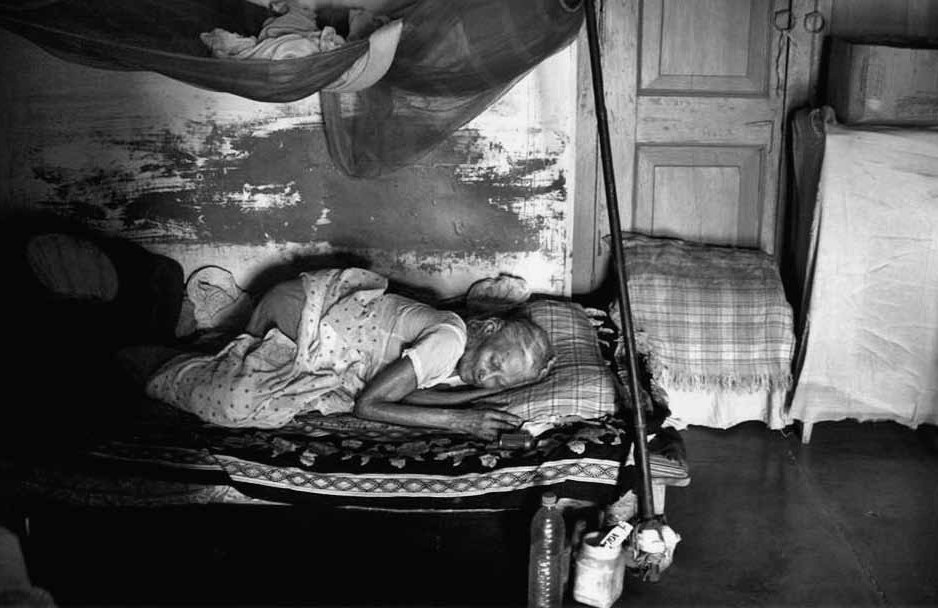 Ethical, Moral and Legal Debates
It must be recognised that a Living Will is not an instrument of euthanasia, but a request in advance by healthy adults to doctors not to give certain medical treatments in case of a terminal illness. A major advantage which this has for older people is that it respects patients' human rights, and in particular their right to reject medical treatment. The patient gives details about his/her end-oflife decisions and this encourages the doctor to respect his/her wishes.
A Living Will also facilitates the likelihood of doctors giving more appropriate treatment as well as taking decisions regarding medical treatment which may be difficult but may ease the situation for the patient's family and friends. Since 1969 when Living Will was first proposed by the American lawyer Louis Kutner as a simple device to allow patients to say no to life-sustaining treatments they did not want but are too ill to communicate so, this concept has been greatly improved in all countries sanctioning it. Countries have taken into consideration the acceptable standards in the medical and legal community. In addition, they have elicited and recorded the opinions, wishes, and reasoning of the terminally ill patients or those in acute pain and who are suffering unbearably, particularly those ageing.
The Court has laid down principles relating to the procedure for execution of the AMD or the Living Will. It has also spelt out guidelines and safeguards to give effect to passive euthanasia in both circumstances — where there are advance directives and where there are none. This becomes particularly useful for older people, as data from different countries suggest that this age group is particularly prone to dementia. Thus advance directives, given at an earlier stage in life when the aged are in better health and have the mental competency to manage their life as well as death, is of great advantage. Through this, the old can have dignity both in living and in dying. It is necessary that courts work out modalities that guarantee that Living Wills are not drafted by patients under coercion, as that is a risk with older people.
One of the protective shields which some countries are adopting, such as Victoria in Australia, is noteworthy. It includes provisions such as — a patient must make three requests to specially trained doctors in order to end his/her life; a special board must review all such cases; and the coercion of a patient into ending his/her life should be made a crime. Similar guidelines are part of the laws which allow terminally ill patients to legally end their lives under a doctor's supervision in countries including Canada, the Netherlands and Belgium.
Akin to provisions made in other countries which have legalised passive euthanasia, judges of Supreme Court in India have outlined detailed guidelines for facilitating the same as well. According to the Court's mandate, the medical community has to play a very proactive role. While passive euthanasia may be sanctioned to the family members and relatives of terminally ill patients seeking it, the final decision will be only based on the advice of doctors appointed by the Court. The Court recommends the setting up of a medical board which will be competent to certify that the patient's comatose state is irreversible. Therefore, a person will be given the choice through Living Will to refuse the life-support system and thereby the likelihood of him/her enduring a permanent vegetative state will be reduced (Shankardass, 2017).
So, a person has the right to create a Living Will stating that when he/ she can't recover from illness, his/ her life should not be prolonged, since under Article 21 of the Constitution, a person has the right to die peacefully and in a dignified manner. The underlying argument here is that forcing prolonged medical treatment on someone who does not want it amounts to assault, which should not be allowed. As the Supreme Court in India recently observed, "One cannot say that you have a right to die, but you have a right to dignified death. If we recognise the right to dignity in death, then why not dignity in dying".
Conclusion
We must recognise that older persons' preferences with regard to PAS/passive euthanasia are likely to be influenced by a variety of factors pertaining to several dimensions (health, social, relational, spiritual, and existential). Taking decisions regarding end-of-life treatment is a complex process, a fact that health professionals and legislators should be aware of. A web of psychosocial and spiritual variables, that are as important as physical and medical ones, contributes towards the wish, and probably also the request, for PAS (Emanuel et al, 2000).
Future research should thus widen the field of investigation to variables that encompass and address issues pertaining to older persons' preferences for end-oflife concerns. Choosing the path of dying with dignity relates not only to issues of health, but also to self-determination or personal preference as well as relational and social issues. The societal discourse on ageing influences the decision, whereby the opinion of others (family, peers and professionals) regarding passive euthanasia encourages the older person to voice his/her right to die with dignity. We must allow the elderly this right.
References
Emanuel, Ezekiel J., Bregje D. OnwuteakaPhilipsen, John W. Urwin, and Joachim Cohen. 2016. Attitudes and Practices of Euthanasia and Physician-Assisted Suicide in the United States, Canada, and Europe. JAMA316: 79–90
Emanuel, Ezekiel J., Diane L. Fairclough, and Linda L. Emanuel. 2000. Attitudes and Desires Related to Euthanasia and Physician-Assisted Suicide Among Terminally Ill Patients and Their Caregivers. JAMA 284: 2460–68.
Marcoux, I. 2011. Euthanasia: A Confounding and Intricate Issue. In The Good Death: Controversy in Humans and Animals. Edited by Josef Kure. Rijeka: In Tech Open, pp. 45–62.
McCue, Robert E., and Meera Balasubramaniam. 2017. Rational Suicide in the Elderly: Clinical, Ethical, and Sociocultural Aspects. Cham: Springer International Publishing.
Radbruch, Lukas, Carlo Leget, Patrick Bahr, Christof Müller-Busch, John Ellershaw, Franco de Conno, and Paul Vanden Berghe. 2016. Euthanasia and Physician-Assisted Suicide: A White Paper from the European Association for Palliative Care. Palliative Medicine 30: 104–16.
Rietjens, Judith A. C., Reginald Deschepper, Roeline Pasman, and Luc Deliens. 2012. Medical End-of-Life Decisions: Does its Use Differ in Vulnerable Patient Groups? A Systematic Review and Meta-Analysis. Social Science & Medicine 74: 1282–87.
Shankardass, Mala Kapur. 2017, 'Living will for passive euthanasia: The right way to go'. The Asian Age, 25 October, New Delhi.
Steck, Nicole, Christoph Junker, Maud Maessen, Thomas Reisch, Marcel Zwahlen, and Matthias Egger. 2014. Suicide Assisted by Right-to-Die Associations: A Population Based Cohort Study. International Journal of Epidemiology 43: 614–22.
---
April-June, 2018